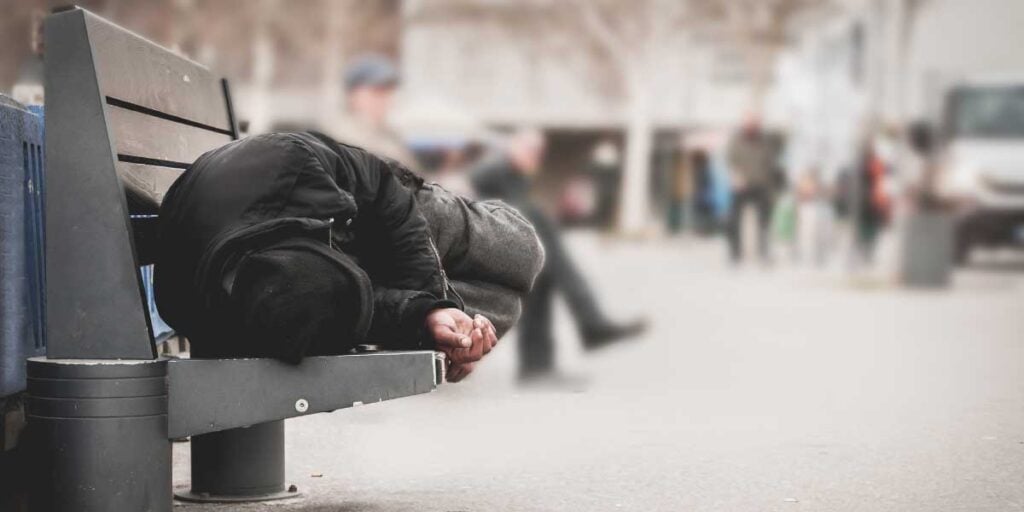 No Australian should live in poverty
Many current income support payments are less than half the poverty level. One in 200 people are homeless in Australia and many more are struggling with sky-high rents.
About 9 per cent of Australians (around 2.2 million people) are currently experiencing income poverty, and three per cent of Australians – roughly 700,000 people – have been in income poverty for at least the last four years.

People living in single parent families, Indigenous Australians, people with low educational attainment, the long-term unemployed, and people with disabilities or other long-term health conditions are most likely to experience protracted income poverty.

Productivity Commission, Is Australia becoming more inequal? report
Everyone should have enough to cover the basics, but right now, people struggling to get by on the $46 a day JobSeeker rate are being forced to make heartbreaking decisions between paying their rent, putting enough food on the table, or getting the medical services they need.

We need to raise the rate of working-age payments to at least $70 a day so that everyone has enough to cover the basics while going through tough times.

Raise the Rate, ACOSS
| | |
| --- | --- |
| Payment | Current |
| JobSeeker* | $46 |
| Youth allowance* | $38 |
| Disability support pension* | $70 |
| Aged pension* | $64 |
| Parenting Payment – Single | $63 |
| Minimum wage | $110 |
(*Approximate rate/day for recipients living alone with no dependents)
---
Our plan
Raise income support payments for people living independently to the Henderson poverty level which is ~$90 / day.
Make optional the Cashless Debit Card imposed largely on First Nations communities
Rationalise the bureaucratic income support systems so they are fairer, more integrated, and streamlined
Stop harassing people in need with complex procedures and pointless job application requirements
Raise the minimum wage by 5% to help low-income families struggling with the high cost of rent, food, and services.
Lift the Commonwealth Rent Assistance cap by 30%
---
---
Other Relevant Platforms
References
Image above N-IUSSP