This is the budget that rage built, and it will slowly start to chip away at gender inequality but it's not doing much for the gender pay gap or the disproportionate super balances of women come retirement. It's treating the symptoms but it's not dealing with the cause.
Katelyn Clark, Gender equality campaigner
---
In the lead up to this year's budget, self-styled by the Morrison Government as the 'women's budget', there was a lot of self-satisfied looks exchanged and metaphorical pats on the back for the Government. But what does it actually mean for gender equality, will it genuinely help women where it matters or is it just paying lip service to the obvious discontent women have with the Government in the current climate?
As opposed to last year's budget, colloquially referred to as the 'bro-covery' that focused on stimulating and supporting industries that were male-dominated like manufacturing and construction, this budget seems to have heard (although not acknowledged) the feedback from last year's budget that treated women as an afterthought, even though "no one credible is saying that". It seems a lot of effort has gone into publicising the female focus of this year's budget through the services and industries that are female-dominated, like child care, aged care and social services.
The bottom line is, women make up 52% of the economy and this budget details $3.4 billion in new spending to improve women's safety, health and economic security. However, that is just 0.14 per cent of total Commonwealth outlays over a four-year period. Well yes, but at least it's better than last year right?
Thankfully, the appalling and ill-conceived idea that women could withdraw from their super to fund their own domestic violence crisis response has been replaced with Escaping Violence Payments to provide up to $1,500 in immediate cash and a further $3,500 in kind for goods or direct payments of bonds, school fees or other items.
The downside? The payments will be provided under a two-year trial through a domestic violence frontline service. However, one of the pillars the Australian Democrats stand on is evidence-based policy and while a 2 year trial might seem disappointing, it's not all bad – it means policy makers have a chance to get evidence to see if the policy is working and if not, make appropriate improvements.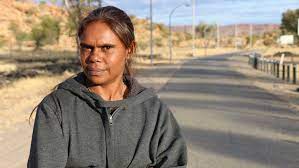 It's also very positive to see measures for Aboriginal and Torres Strait Islander women's safety including an additional $26 million for the Family Violence Prevention Legal Services to improve support services for Aboriginal and Torres Strait Islander women.
What the AusDem's are also very happy to see is a survey on Aboriginal and Torres Strait Islander women's safety, because we don't know what we don't know and we can't effectively deal with a problem and formulate efficacious policy if we don't have evidence.
There are also the big-ticket items like extra funding to subsidise childcare, $100 million dollars to improve and extend women's cancer screening programs, money for post-natal mental health services and for the first time properly address other female health problems such as endometriosis. There is a change to the superannuation guarantee, meaning super must now be paid on all earnings and a stay of execution on low to middle income tax cuts for one more year. These things are all welcome, like a cold drink of water after being stranded in the desert for all living memory, but women need more and society needs us to have more.
We are definitely #winning if you can forget about the fact that childcare and aged care workers (the majority who are female) are still getting paid some the lowest wages in Australia for the jobs we as a society call some of the most important there is. Oh, and the fact that they shouldn't actually be 'women's problems' at all, childcare benefits us all, not just women.
Photo: abc.net.au