The government has decided to pocket almost half of the $20 million it committed to independent community-based cinemas as part of the SCREEN Fund. This money was supposed to assist cinema operators during lockdown and a second round should have been made available due to the limits placed on cinemas and the costs of just staying afloat.
"Local cinemas are only just starting to get back on their feet after months trading at 67% down on pre-pandemic revenue." said Scott Seddon, President of ICA and owner of Scotty's Cinemas Raymond Terrace and Heddon Greta Drive-in.

"Revenue is still 55% down on top of businesses facing increased costs to operate COVID-safe premises, no cashflow reserves and obligations for huge payback of debt including bank loans and almost two years of rent arrears. Those losses can't be recovered overnight."

Independent Cinemas Australia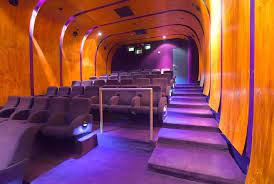 These 180 cinemas are largely the iconic art-house and regional cinemas that are so important to their communities. 75% of them are outside major cities – often the only ones in town.
---
In March Minister for Communications, Paul Fletcher announced:
SCREEN Fund is expected to support up to 390 cinemas across the country manage the significant economic, health and social challenges they are facing as a result of COVID-19.
"The pandemic has had a devastating impact on cinemas, who have struggled to recover due to circumstances that were out of their control, such as capacity restrictions and a reduced flow of new release films by major distributors," Minister Fletcher said.

"Independent cinemas represent around 30 per cent of the cinema exhibition sector in Australia, and play a key role by providing a popular, low-cost and COVID-safe way for people to go out and enjoy a movie as part of a community – particularly in regional areas.

"We're introducing this funding to help support the viability of independent cinemas during this period when their business circumstances are still returning to normality, as the vaccine rollout progresses and Australia moves towards higher audience capacities."
So much for that promise