Today's announcement by the Prime Minister of $1.9 billion for energy technologies for emission-intensive industries – manufacturing, transport, and agriculture – appears to be a step in the right direction and gives some certainty to ARENA operating for the next 10 years. However, the Government could well use it to prop up 'low emissions' sources rather than renewables.
There's also $50 million for the never-ending search for viable carbon capture projects that work.  $74.5 million for a Future Fuels Fund for hydrogen, electric, and bio-fuelled vehicles, $67 million for microgrids in regional and remote communities.
There are grants for businesses for hydrogen, electric, and bio-fuelled vehicles (still no sign of the promised EV strategy), and a sector-specific grant program for hotel equipment upgrades.
It's hard to know what's new in this the latest government package but it does suggest the Prime Minister needed a new story after the entire energy sector criticised his plans for gas earlier in the week.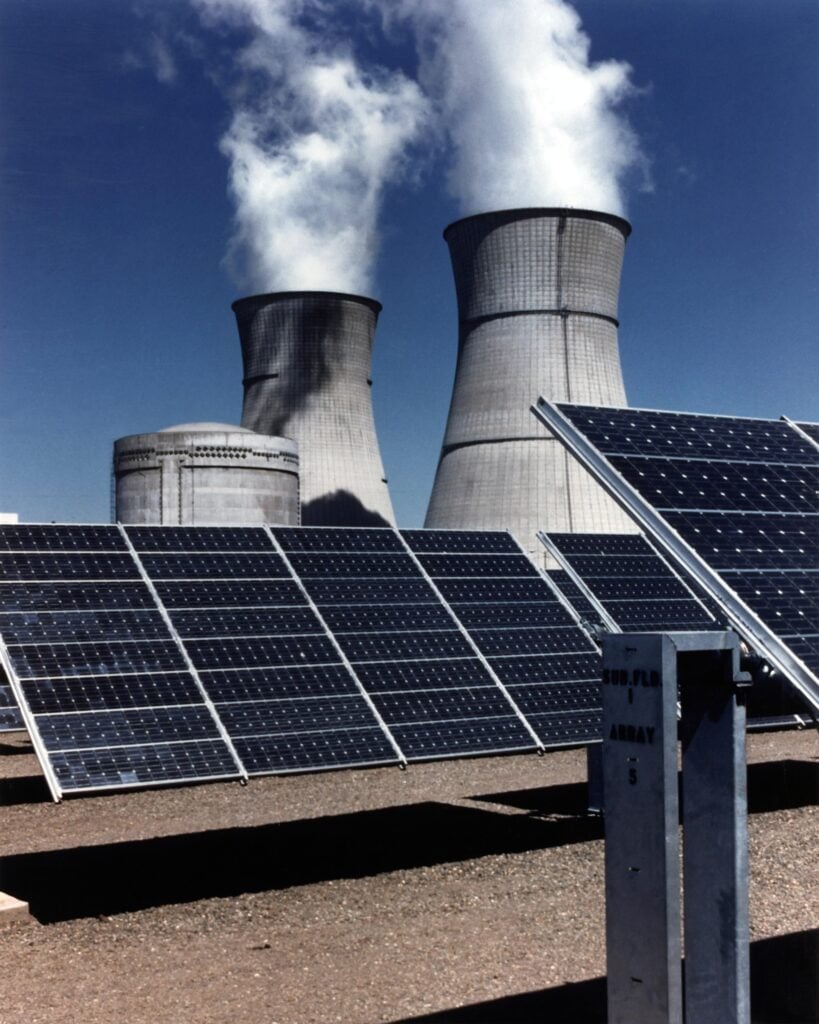 ARENA gets $1.62 billion including $1.43 billion in baseline funding.
ARENA welcomed the package here and reminded us about their achievements which are remarkable given the antagonism towards renewables from this government:
Over its lifetime, ARENA has helped to improve the competitiveness of renewable energy technologies such as large scale solar, grid scale batteries, pumped hydro, bioenergy, distributed energy technologies and hydrogen. Since 2012, ARENA has supported 543 projects with $1.58 billion of funding that has leveraged nearly $5 billion in additional private and public sector investment.
The Government has a dig saying the strategy is focussed on technology, not taxes but it is, of course, our taxes that will be paying the $1.9 billion instead of a carbon tax which would both raise money and provide strong incentives for reducing emissions.
---
A $30/tonne emitter pays price on carbon would provide energy policy certainty, prompt private investment in the electricity grid, create jobs, and lower energy prices.
The energy sector is vital in driving our economy post-COVID-19. Energy costs are critical to any business. Governments must commit to transitioning to a clean energy system domestically and then developing the capacity to export surplus energy to our Asian neighbours.
Technological advancements have led to dramatic reductions in the cost of renewable energy resources, so that they are now cost-competitive with fossil fuels. The market will invest in renewables without government subsidies provided the appropriate grid backbone is in place and investors have confidence that the government will be consistent in its energy policy. 
As Australia reforms its energy market, we can take lessons from markets such as Denmark and California, who have adapted market design rules to accommodate the scale-up of renewable energy. Once the appropriate market design is in place, the private sector driven by super funds looking for long term reliable returns will provide the funds required to develop green infrastructure. Where enabling investment is required in transmission or generation (including energy storage), financing can be provided through the Clean Energy Finance Corporation.