The Government claims its HomeBuilder stimulus package will help home-owner-occupiers and keep tradies in work but is private housing where investment is most needed? And will it just add to household debt?
We think this policy has been poorly designed and will do very little in the way of effective fiscal stimulus. Here's why.
Craig Parker, Democrats campaigner
HomeBuilder is said to provide ~ 27,000 grants and cost around $680 Million. According to ABS figures there are ~ 7.7 million private dwellings, so this package benefits a very tiny niche of households; households that have been lucky enough to be unaffected by the financial fallout of Covid-19. That means it disadvantages those that have been affected by Covid-19 over those that haven't. See here in The Guardian for eligibility.
Is private housing where the stimulus should be directed?
Social housing would provide a much larger long-term benefit than would adding another fancy deck. Social housing makes better sense as it not only provides jobs to tradies which is the package's purpose, but it also brings a return to the economy via better health and education outcomes for struggling families.
Building 30,000 new social housing units today would cost between $10 billion and $15 billion. It would support the building industry, and as important, would help many of the 116,000 Australians who are homeless on any given night.

It might not make for good retail politics, but it would help people who need it. And it would be good economics.

Brendan Coates in The Conversation
The government says it will keep tradies in a job over the coming months. However, wouldn't they be the same tradies that could be improving school buildings or building social housing?
So, why is the HomeBuilder a complete waste of stimulus money?
Because of the 6-month time frame for signing a contract, most people who qualify will already be planning to build or renovate their house. Stimulus should create additional work, not a financial windfall to those already willing to pay for it.
The new grants will also encourage the in-demand tradies to raise their prices.
HomeBuilder may encourage households to go into more debt at a time when house prices and household debt are at an almost all-time high, risking loan default in the future.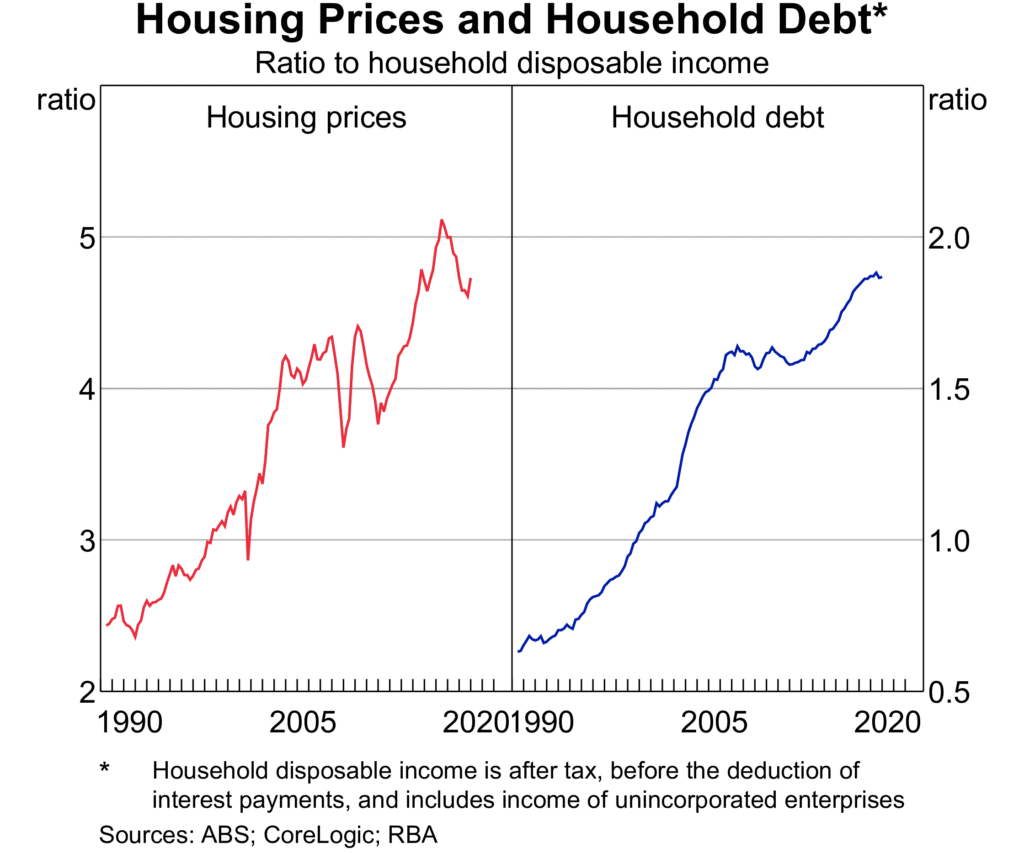 Nila Sweeney, the Australian Financial Review reported in early in May that the number of households experiencing mortgage stress and at risk of losing their home climbed by 100,000 to 1.41 million in April as dropping incomes took their toll on household cash flow.
"Running our projections forward and assuming the COVID-19 unlocking proceeds as expected, we still expect to see more than 41 per cent of households in stress by August," he said.

Martin North, Digital Financial Analytics
Jennifer Duke reported in the SMH on 17th May that the big four banks delayed home loan payments for 424,000 customers worth about $150 billion in the March quarter as coronavirus shutdowns forced people out of work.
Considering the JobKeeper payment is ending in September combined with the banks ending their freeze on loan payments this could move a significant number from mortgage stress into loan defaults. Based on this level of uncertainty it would be reckless for some people to go into further debt.
It should be back to the drawing board for the Government on this one.