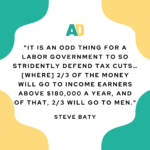 National Vice Presidents Elana Mitchell and Steve Baty take a look at the Albanese Government's jobs summit, the Stage 3 tax cuts (and the government's weird determination to die on the hill of defending tax cuts that go mostly to high income earners who are mostly men), and the curious case of the funding of the Governor General's leadership charity.
Show Notes
You can read Karen Middleton's excellent work on the Governor General's charity here and here.
Citizen journalist Ronni Salt also takes on the Governor General's charity for The Shot.
And here's an article covering the subsequent de-funding of the charity.
Rachel Withers eviscerates the case for the stage 3 tax cuts for The Monthly.
Rick Morton investigates the government funded industry of selling poor people for profit.
The Australia Institute's Richard Dennis on the real cause of inflation – company profits.
Danielle Wood's key note speech from the Jobs Summit.
Greg Jericho's profits vs wages graph (as referenced by Elana in the podcast):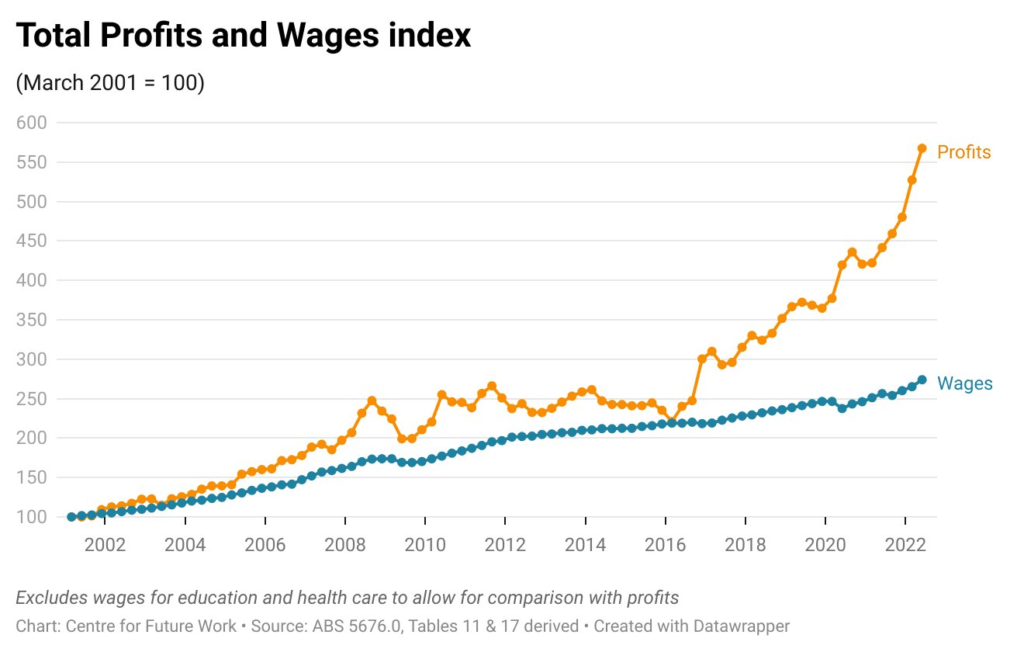 And Cathy Wilcox's summits cartoon: