It is reckless and damaging to Australia's reputation and interests internationally for the Government to be again ramping up the rhetoric of war. 
Elana Mitchell, Democrats spokesperson for Foreign Affairs
Minister Dutton announced that 'The only way to achieve peace is to prepare for war' and, compared the threat from China with the dictatorships of the 1930s, presumably, Nazi Germany.
Meanwhile the Prime Minister, in a bizarre declaration, said there was a red line in the Pacific that Australia would draw to prevent China from building a base in the Solomon Islands.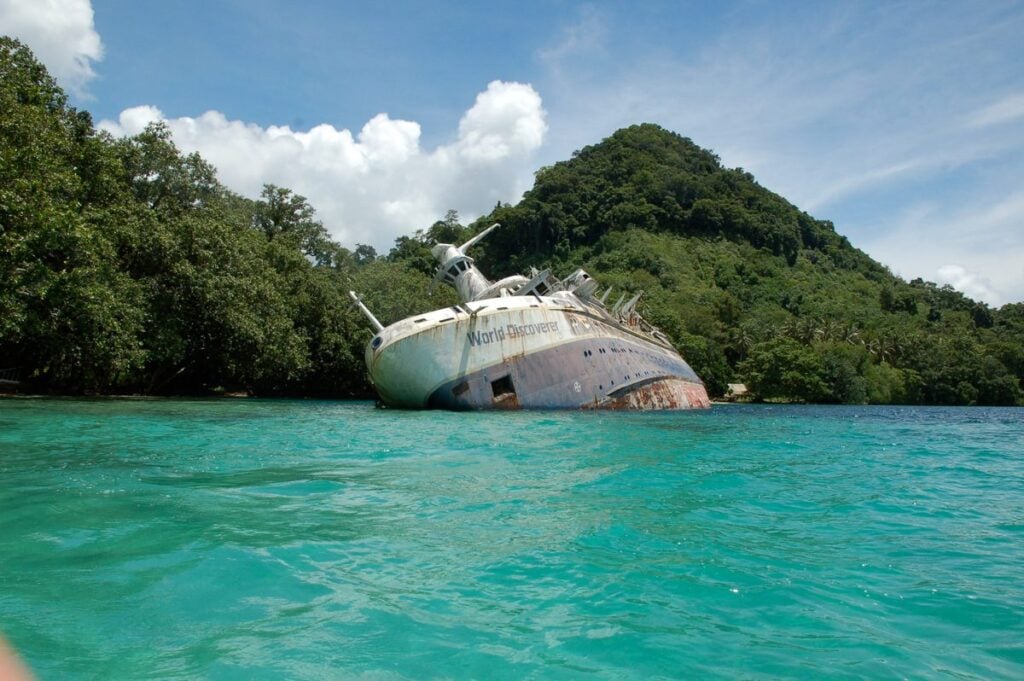 Seriously, we would go to war with China over a base in the south-west Pacific?
What then followed was as undiplomatic as it was incoherent.
An arc of autocracy is challenging the rules-based order our grandparents had secured and democratic freedoms,

The world is 'changing before our eyes. War stalks Europe again, ­coercion troubles our own region once more. In facing this world, we must remember again. 'The 'most sacred day in our nation's calendar' is a reminder of the values more than 100,000 Australians paid the 'ultimate sacrifice' for, which were once again under attack.
And so the rhetoric continued.
Morrison and Dutton were blindsided by the Solomon Islands security agreement which is surely a failure of diplomacy and intelligence with both countries. It is also an indication that the Solomons are unhappy with Australia's support, or lack of it, especially on climate action and aid. 
After peaking in 2011, Australian aid to the archipelago decreased by 43 per cent to US$129 million in 2019. Between 2009 and 2019, Solomon Islands has suffered the largest cut from the Australian aid program in the Pacific, partly explained by the end of the RAMSI intervention.

The Lowy Institute
Despite these cuts around 65% of aid to the Solomon Islands is provided by Australia.
According to the Lowy Institute, Australia's biggest foreign policy failure in the region – ever – is its failure to address (at both a national and international level) the issue which poses the gravest single threat to the future viability of Pacific island countries as sovereign states: climate change. And it is this that has reduced Australia's leverage in the region and made it harder to protect its vital economic and geostrategic interests there in the face of competition.
During the election campaign the Morrison Government is trying to convince voters that only they can keep Australia safe.  But who will keep Australia safe from the Government's foreign policy incompetence?
Photos: Atlas Obscura and ABC