With 75% of children believing gambling is just a normal part of sport, and casinos flouting money laundering laws, it's time for the Federal Government to act.
The Australian gambling industry pocketed $24 billion dollars in 2017, largely from Australians who can least afford it. A complacent attitude to the gambling industry has resulted in few marketing, planning or technology constraints.
Gambling Research Australia  published its Second National Study of Interactive Gambling in Australia, reporting that the number of online gamblers has doubled in the past decade. More than 15,000 Australians were surveyed and 17.5 per cent of adults gambled online in 2019, up from 8.1 per cent in 2010.
This growth in online gambling has been driven by faster internet speeds, the convenience of betting on smartphone apps and extensive advertising and inducements.

Professor Nerilee Hing, from CQUniversity's Experimental Gambling Research Laboratory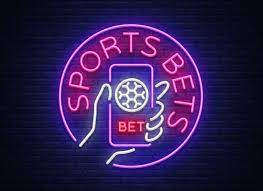 TV, ratio, social media and billboards. It should regulate casinos and require banks to assist problem gamblers in self-exclusion.
Why is the Federal government reluctant to act? You guessed it – over $80 million was donated by the gambling industry to political parties and candidates in the decade to 2019 and that's not counting donations from 'unknown sources'.
See here for our plan.