The Australian gambling industry pocketed $24 billion dollars in 2017, largely from Australians who can least afford it. A complacent attitude to the gambling industry has resulted in few marketing, planning or technology constraints. 
It's time to tackle one of Australia's biggest causes of inequality and hardship. 
---
Our plan for reducing commercial gambling harm
Ban gambling advertisements on platforms including free-to-air TV and radio, paid streaming services, social media  & external billboard-type advertising.  Consider additional measures to strongly discourage overseas-based media platforms displaying advertisements for gambling that allow Australian gambling. This could include fines for Australian businesses using those platforms.  (End Gambling Ads) 
Transfer the responsibility for casino regulation to the federal government and establish an independent casino commission, as recommended by the Bergin Report . Australia is a hot spot for global money laundering, much of it occurring in casinos.  (The Mandarin and The Guardian, Feb 2021) 
Enforce current money-laundering laws, require casinos to implement programs, training and controls with independent testing for compliance.
Ban cash, cryptocurrency, or other anonymous payment mechanisms to place bets and to receive winnings using any digital platform or electronic gaming device,  and ban such transactions over designated thresholds for other forms of gambling.
All gambling transactions to be categorised on bank statements as 'gambling or wagering' in order to provide feedback to individuals on their transactions.
Extend the current online National Self-Exclusion Register to include all forms of gaming and provide options for self-exclusion registration with banks in addition to  betting agencies. Note that some banks allow gambling blocks including:

Bank of Melbourne (credit cards only) 
Commonwealth Bank, NAB and Westpac (debit and credit cards)
7.  For children under 18:
Enforce strict proof of age before entering gaming venues
Legislate against the use of microtransactions in online games available to children
Ensure that understanding of the harms of gambling is part of the curriculum in personal development, health and physical education in all high schools
8.  Provide focussed support for children whose parent has been identified as a problem gambler and the partners or spouses of problem gamblers.
These measures can be drafted to exclude small-bet charity fund raising activities such as raffles.
---
How and why the Federal Government needs to act
Regulation of gambling is largely the responsibility of State and Territory governments, however, the Commonwealth is responsible for online gambling through telecommunications and could significantly limit the damaging effects of gambling. It could also use banking and anti-money laundering legislation for this purpose but appears reluctant to confront organised crime conducted through casinos.
Gambling advertising nationally grew to $270 million in 2020 and online sports betting has increased dramatically.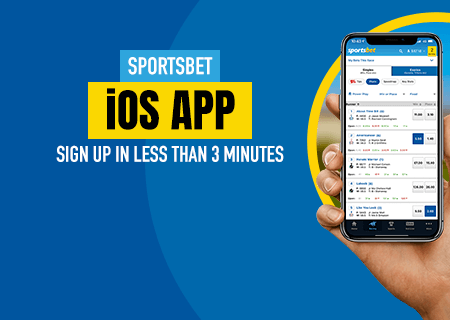 Saturation advertising by gambling companies has acted to normalise gambling within sport. 75% of children now believe gambling is a normal part of sport, making them much more likely to gamble.
A study – Extent of, and children and young people's exposure to, gambling advertising in sport and non-sport TV – found that in 2016, there was an average of 374 gambling ads a day on Australian free-to-air TV. Two-thirds of these occurred between 6 am and 8:29 pm, when large numbers of young people were watching. There were around four times as many gambling ads an hour in sports programming than in non-sports programming.
In 2001 the Federal Government introduced a ban on advertising interactive gambling services, that is, casino gambling – table games, poker machines, and poker. However, gambling advertising of other online betting is largely unregulated thanks to exemptions in the Interactive Gambling Act that allow advertising of sports betting and racing (other than in-play betting) and lotteries.
The federal government banned gambling advertising and odds promotion during broadcasts and online streaming of sports events before 8.30 pm. However a High court ruling in 2008 meant that unless all states implemented bans, those states where advertising was permitted would continue to operate. Little has been done since to deal with the problem.
Vested interests are discouraging reform. The ABC News investigation found that between 1998-99 and 2019-20 over $80 million was donated by the gambling industry to political parties and candidates but that this was considered to be an underestimate with up to ⅓rd more received from unknown sources.
Gambling Research Australia has published its Second National Study of Interactive Gambling in Australia, reporting that the number of online gamblers has doubled in the past decade. More than 15,000 Australians were surveyed and 17.5 per cent of adults gambled online in 2019, up from 8.1 per cent in 2010.
Professor Nerilee Hing, from CQUniversity's Experimental Gambling Research Laboratory said: "This growth in online gambling has been driven by faster internet speeds, the convenience of betting on smartphone apps and extensive advertising and inducements." (Study finds gambling doubled in the last decade )
Banning anonymous gambling
Once all gambling payments have to be made electronically, Australian retail banks will be able to block gambling transactions for customers who have listed themselves on the National Self-Exclusion Register.
A 48 hour wait to remove the gambling block or increase the limit should apply. Australians should be able to list one or more other people who are required to remove the block. The gambling block should apply by default for all retail accounts unless removed deliberately by the account holder.
Note that some banks allow gambling blocks including the following:
Bank of Melbourne (credit cards only)
Commonwealth Bank, NAB and Westpac (debit and credit cards)
This measure could be applied by amendments to Federal Banking and Anti Money Laundering legislation and regulation.
No prohibition
We are not calling for a ban nor small bet limits on gambling as this would likely lead to extensive illegal gambling and associated problems. Some illegal gambling using cash or other anonymous funds would be expected but would be high-risk to those involved due to the lack of any legal protections for participants. 
Note that small-bet charitable fund-raisers would be exempt from these measures.
---
References