Try though the Morrison Government may to prop up fossil fuels, there are almost daily examples of the nation going renewable, especially in SA. The latest is a trial in SA by our favourite agency, ARENA, to use excess solar power during the day to heat water – just one more tool in firming the grid. 
Energy Networks Australia picked these four innovative projects for awards:
» Energy Queensland – Smart solar export in real-time via Dynamic Operating Envelopes
» SA Power Networks – Advanced VPP Grid Integration Trial
» TransGrid – Unmanned aircraft (drone) power line stringing program and
» Western Power – Autonomous Grid modelling and solution.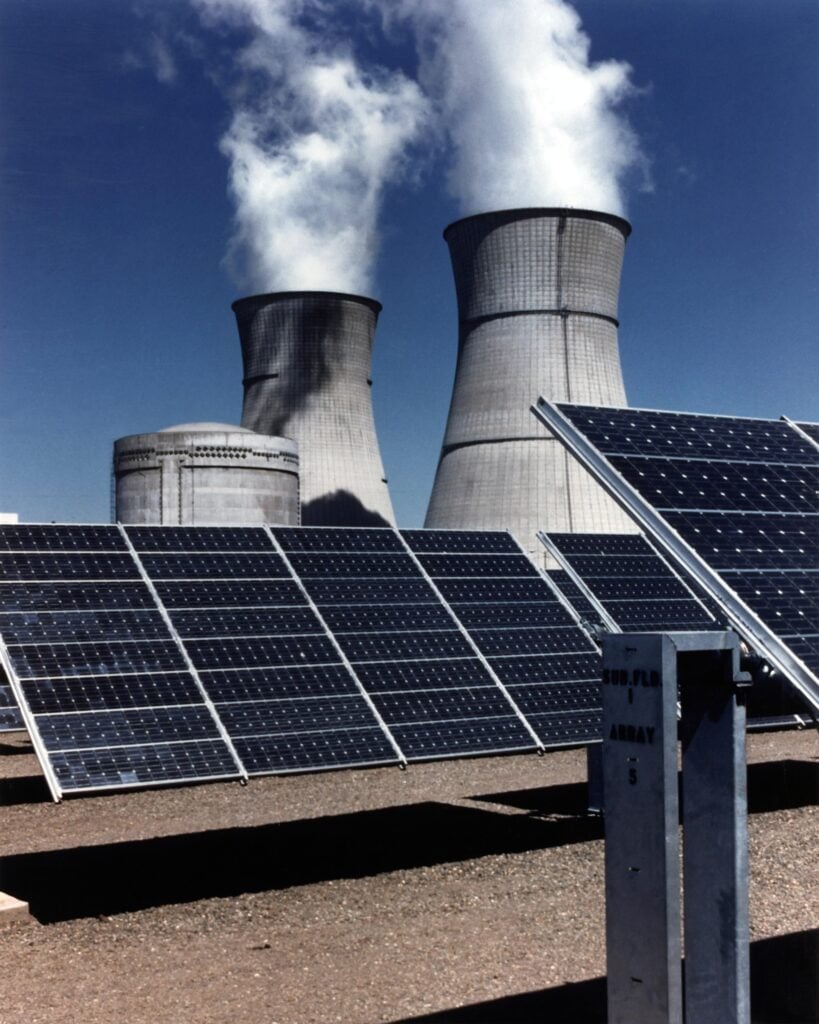 Renewable energy is already supplying 50% of SA's electricity and the state government aims for 100% by 2030.
AEMO's Integrated System Plan found that batteries are expected to be the cheaper option compared to gas for new dispatchable generation capacity, with virtually all of the scenarios modelled by AEMO find that no new gas generators are needed to meet future energy needs. –
So much for the PM declaring gas was the only solution, informed of course by National Covid Commission member Andrew Liveris, board member of Saudi Aramco.
The world's biggest lithium-ion battery in SA is now fully operational and capable of delivering 150 megawatts. SA's last coal-fired power station at Port Augusta was demolished in 2018.
According to Renew Economy, this week, AEMO reported record levels of new projects and megawatts of wind and solar coming into the main grid in 2020 – 1,560 MW!. 
Another 32 renewables generators with a total capacity of 3,301MW have successfully completed the connections process and registered, meaning they are mechanically complete and compliant, but are yet to enter commercial operation.
Wait, there's more..
A further 15 projects with a total capacity of 3,004 MW have successfully completed the first stage of the connection process and have now became "committed" projects, meaning they are being built now, or about to start construction, while another 342 proposed generators (with an unstated capacity) are currently in various stages of connecting and registering across all NEM regions.
There is however a real problem with 'system strength' and infrastructure. The Prime Minister would do well to invest there instead of funding to 'unlock' new gas basins in the NT and Queensland and $6 billion for a gas pipeline. Then there's $200 million for onshore diesel storage, $83.5 million for oil refineries. The subsidies dished out to keep this polluting sector afloat are scandalous.
And we are all paying for those white elephants.
Meanwhile the House of Reps is currently debating the Clean Energy Finance Corporation Amendment (Grid Reliability Fund) Bill which changes the CEFC's remit so it can fund what is laughingly called low-emission technology. Barnaby Joyce wants to go further and allow the CEFC to invest in electricity generation that would "achieve an emissions intensity of less than 80 per cent of the existing generation system[ie coal]." saying:
We've got to make sure that we are prepared to sell this product to the rest of the world—and we are. Our nation's largest export is fossil fuels. … We've got to make sure that we take every advantage we possibly can.