Last Thursday Scott Morrison's Religious Discrimination Bill returned for the third time. It was endorsed unanimously in the Coalition party room, despite some Liberal MP's raising concerns over what it could mean for LGBTQIA+ students at faith-based schools and universities. We share this concern.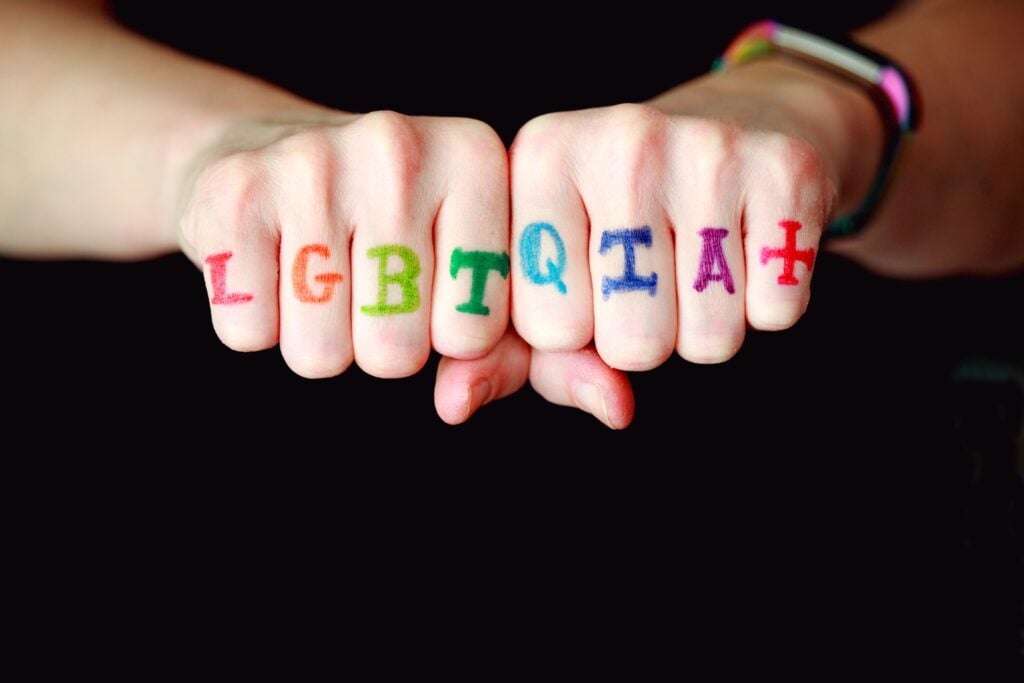 If passed, the Religious Discrimination Bill would make it hazardous for LGBTQIA+ students and staff members to exist in religious schools across Australia.
Although it is important to protect people against discrimination based on religious belief, or non-belief, bill allows for more discrimination from religious schools, not less.
Reported incidents of this happening have been low, but faith-based schools could legally expel or sack students and teachers for identifying as LGBTQIA+.
The Prime Minister actually promised to ban this type of discrimination in 2018, but like many of his promises, it was never implemented or delivered. For Morrison to ban religious schools from discriminating against students based on their sexuality, exemptions from the Sex Discrimination Act must be removed.
As Liam Elphick and Alice Taylor explain, the government's lack of motivation will mean the exemptions may not be fully removed until 2024 and schools would still be able to ban same-sex relationships and refuse the pronouns of transgender and/or non-binary students.
Furthermore, even with the removal of exemptions from the Sex Discrimination Act, the Bill offers an 'alternate route' for religious schools to discriminate against their LGBTQIA+ students and teachers.
When the Bill was drafted for the second time, it clarified that the bill "does not" permit conduct that is unlawful under the Sex Discrimination Act. However, in its third draft, the clarification has been 'watered down' to say that conduct covered by the bill "may" still be discriminatory under the Sex Discrimination Act . Essentially, the newly introduced Bill could override other laws and acts banning discrimination against sexuality and gender.
To make matters worse, another override provision would allow religious schools to "…hire and fire on the basis of any religious views, even where such views are irrelevant to the position in question. The school only needs to share publicly their view on this." Some states and territories have laws in place that more strongly protect staff from this discrimination, but the Bill has the power to overrule them.
Morrison argued that the Commonwealth has Discrimination Acts on sex, race, disability, and age, but that there was "no standalone legislation to protect people of religion, or faith, against discrimination…" and that religion should become a "protected attribute" in line with current Discrimination Acts.
Except, as Bernard Keane pointed out in Crikey, "Those "protected attributes" of course are — except for those who wish to engage in academic debates about social construction of gender, race etc — inherent characteristics people either cannot alter or do not wish to alter, usually derived from genetics, or from life circumstances that cannot be changed. Religion is fundamentally different. It is not biologically determined or dictated; it is a matter of individual choice."
The introduction of this bill isn't simply problematic because of its words – it can have a serious impact on the health and wellbeing of queer communities.
LGBTIQ+ Australians already have significantly poorer health outcomes when compared to their cis/heterosexual counterparts.
Members of the LGBTIQ+ community are more likely to have suicidal thoughts, engage in self-harm, and have higher rates of suicide.
When sexual and gender diverse populations experience discrimination and stigma, these health inequalities get even worse" (Saxby, 2021).We need to ensure that all Australians, irrespective of their gender identity, sexuality, or religion feel safe and supported in their place of education and work.
---
Sources
Liam Elphick and Alice Taylor. November 26, 2021. 'Schools can still expel LGBTQ+ kids. The Religious Discrimination Bill only makes it worse.' .
Karinna Saxby. November 26, 2021. 'The religious discrimination bill is not just words – it will make LGBTQ+ Australians sick.' The Conversation
Bernard Keane. November 26, 2021. 'Morrison's religious freedom bill lays the first step to a bill of rights – even if he doesn't know it.' Crikey.
Photo by Sharon McCutcheon on Unsplash
Photo top by Jose Pablo Garcia on Unsplash