The future of Australia's coal and gas sector is in serious doubt within the next 5 years and coal and gas worker jobs are collateral damage, thanks to the Australian federal government's head-in-the-sand refusal to find solutions to deal with their fate.
Coal alone employs 40,000 Australians, the majority with transferable skills.
The stakes are tremendously high and workers and regional towns will bear the full brunt of an unplanned exit from fossil fuels. These workers are being lied to by all sides of politics – the LNP in complete denial of human-induced climate change and Labor and their union affiliates having a bet each way.
Yapping at their heels are fellow climate deniers in One Nation, throwing their support behind new coal plants. Pauline may believe in her lies but they won't make the future any brighter for these workers.
According to Tim Buckley, from independent energy think tank, the Institute of Energy Economics and Financial Analysis, the 25% fall in thermal coal spot prices in May had:
"left a significant number of Australian and Hunter Valley thermal coal producers under water and globally there is a significant impact".
He estimates 60 percent of global coal production is now unprofitable and 30 percent of Australian producers are also running at a loss. Coal prices have halved since 2018.
While some of the recent slump is Covid-related, the economic reality is that renewables are now cheaper than new coal generation. In the very near future the coal sector (and the gas sector shortly thereafter) will suffer significant job losses. Some existing coal mines like the Wambo Coal mine in the Hunter Valley are already laying off staff and the union bosses are crying foul but to no avail.
Let's consider the factors driving the energy transition:
Our major allies and trading partners are quickly moving to cut emissions
Joe Biden has been elected as President of the United States with a plan for the US to reach net-zero emissions by 2050
Japan and South Korea have committed to net zero emissions by 2050
China has committed to net zero-emissions by 2060
The EU continues to negotiate a regional carbon price where imports from outside would have to pay a carbon border tax if they are from countries without a carbon tax
There will be less demand for Australian coal and gas exports in a carbon-constrained world, regardless of whether some amount of Australian coal continues to be exported to slow-to-comply countries like India.
2. Financing for fossil-fuels is rapidly drying up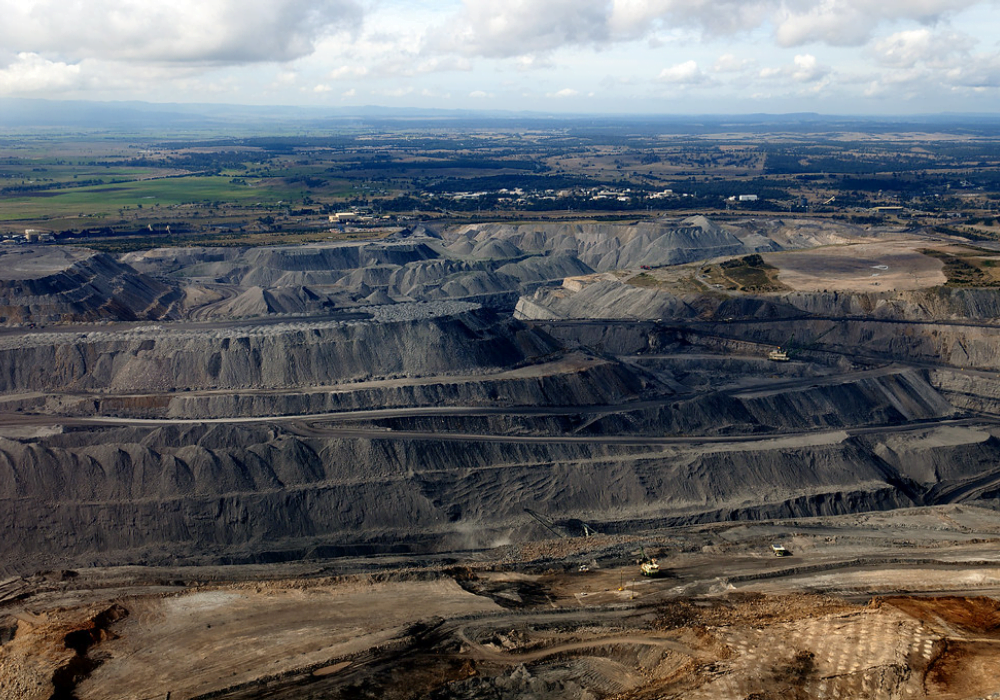 New investments in fossil-fuels are now nearly impossible to finance.
The Investor Group on Climate Change, which represents almost $2 trillion in funds under management across Australia and New Zealand had this to say in their recent 2020 Net Zero Investment Survey:
This comes on top of a multitude of investment houses such as Blackrock, the world's largest fund manager, committing to reducing their exposure to fossil fuel emitters. Banks are pulling out of funding coal and/or gas projects not because of ideological reasons which, some in the conservative circles of politics would have you believe but based on sound principles of return on your investment.
Add to this the recent out of court settlement between Mark McVeigh and REST Super, resulting in REST committing to net-zero carbon emissions by 2050 in its investment portfolio and their will now be more funds flowing out of fossil fuel assets.
It's no surprise that GE, the first ever company to make coal generators, is now exiting this market.
3. Domestic demand for fossil-fuels is in decline
Audrey Zibelman, retiring CEO of AEMO, said in the New Economy, that the writing is on the wall for the electricity generation market and the future technology mix:
"This is not a policy choice. [Coal] generators will retire because they're getting to the end of their useful life, and they may even retire earlier than planned just because of the difficulties of operating in this environment.
According to its Post-2025 electricity market design paper released in September, the Energy Security Board expects 61% of Australia's fossil-fuel power plants to close over the next 20 years. This means less domestic demand for coal. So, any way you look at it, Australia needs to be preparing for this transition.
Government needs to face up to reality
To ignore this mountain of evidence is almost criminally negligent yet Barnaby Joyce, Matt Canavan, Craig Kelly and Joel Fitzgibbon and those in the fossil fuel industry pretend there is a bright future for coal and gas and that exports will rise. That old argument that renewables are unable to provide baseload power is no longer true thanks to very rapidly advancing energy storage technology.
Inevitably, the Federal Government and the fossil fuel players are becoming irrelevant. The decisions are now in the hands of Australia's trading partners and investors. So, as much as politicians and stakeholders with vested interests think they have control over the state of the coal and gas markets, they do not.
The big fear for workers in coal and gas is that it may already be too late for them to be transitioned into renewables or other industries. If the worst occurs, large job losses will begin in the next 5 years – too soon for mature alternative industries to have been developed to a level that could provide an equivalent number of jobs. It will be 10 to 20 years before significant inroads are made into sectors such as lithium-ion batteries, green hydrogen and smelting for green steel and aluminium along with the associated flow-on of manufacturing jobs from downstream industrial and transport applications of these technologies.
While the coal sector employs around 40,000 Australians, around a third are semi-skilled such as drillers and it's these jobs that will be harder to transfer. Either way, without any meaningful transition strategy, both the transferable skilled jobs and the semi-skilled jobs are at risk.
It's crystal clear that we cannot afford to sit idly by whilst the landslide of job losses is a catastrophe for these workers and the regional towns that depend on them.
It's time to get behind an Australian political party that is committed to bringing the various affected parties together and work on the solutions. Not giving them more lies to either hide the harsh reality or to keep the vested corporate interests at bay.
---