As a party committed to human rights and international law, we strongly condemn the war crimes being committed against thousands of civilians in Israel and Palestine. It is unlawful to conduct war in a manner that causes unnecessary suffering. Israeli and Palestinian citizens have the right to be safe.
We condemn both the Hamas attack on October 7 and the response by the Israeli Defence Force in Gaza and the Occupied West Bank.
Update 24.11.2023: A 'pause' in the war has been agreed by Israel and Hamas while humanitarian aid and prisoner exchanges take place but the Israel Defence Minister says intense fighting will continue for at least 2 months after the truce.
The Australian Government must work with the international community to stop this war. Gaza is under siege with thousands of citizens dead, millions displaced and a humanitarian crisis that is now beyond comprehension. Many journalists have been killed while covering the war. Much of Gaza is in ruins.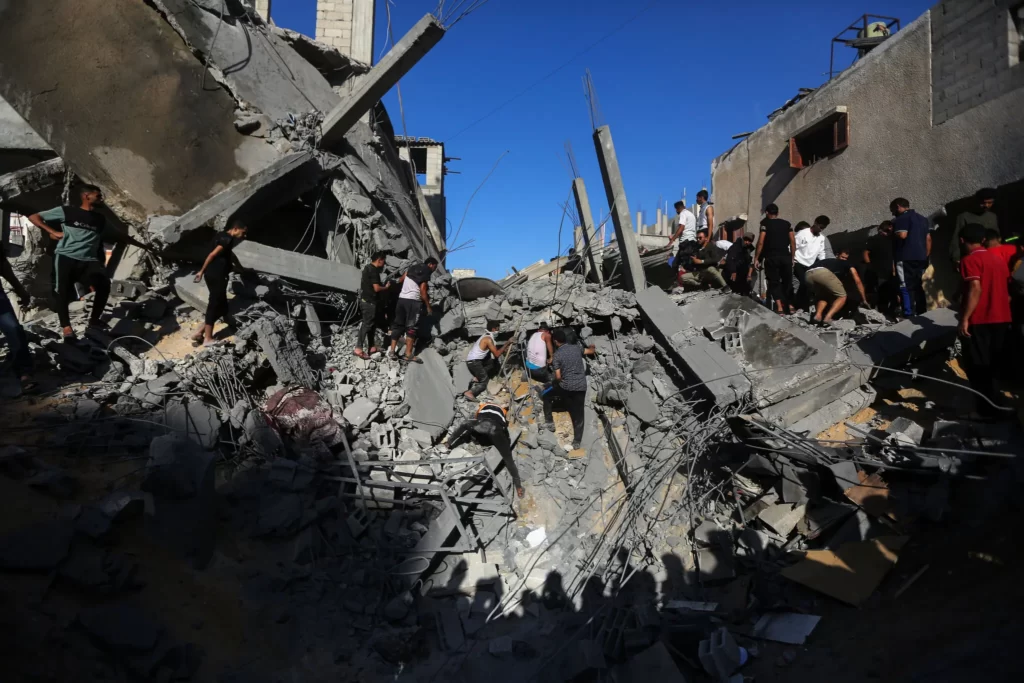 Australia must support Israel and Palestine to work towards a fair, enduring and peaceful solution to a conflict that is many decades long.
Just as citizens of Australia have no real say in decisions on foreign policy or to go to war, neither did the Israeli and Gazan citizens choose that path. The oppression is caused by the political leaders of Israel and Hamas.
We also call on the Australian Government to provide transparent information about the role of our defence industry in this conflict. The Australian Government has issued 52 defence export permits for Israel in 2023 alone, and a total of 350 since 2017.[1] Australia's defence industry grew by 67.8% in the five years from 2017-22 under the Turnbull and Morrison governments and operates in secrecy.[2]
---
[1] Senate Foreign Affairs, Defence and Trade Legislation Committee, Estimates, 25 Oct 2023.
[2] Global Australia, Defence, Australian Trade and Investment Commission.
Photos above: The Times of Israel, NY Times