Australia needs a national plan to shift from an outdated, fossil fuel-based transport system that clogs up roads and is our second-largest source of greenhouse gas emissions.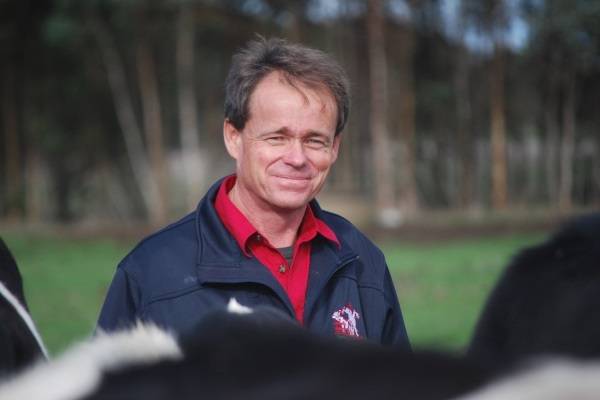 Australia ranks 1/3rd last for transport efficiency. Our plan delivers a modern system, fewer emissions and a more robust economy.
Stephen Jagoe, Democrats Transport spokesperson
Unless there is a national plan, in collaboration with the states, significant investment by private enterprise will not eventuate, and Australia will lose the jobs that would result from a low emissions economy.
---
Our plan
Rail not road – invest much more in passenger and freight rail systems.
More public transport – Public transit systems, dedicated transit lanes, electric buses, elevated trains and trams requires investment in hundreds of locally made electric buses which will, in turn, support the development of Australia's lithium-ion manufacturing industry
Active Transport – At least 5% of transport spending should be assigned to active transport such as bike routes and foot paths.
Fast inter-city trains – Short high-volume inter-city fast rail links such as Melbourne-Geelong or Sydney-Newcastle.
Electric vehicles – Align Australia's vehicle emission standards with Europe to drive the transformation to electric transport. The electrification of the passenger vehicle fleet will increase GDP, increase employment and result in large investments in infrastructure. Australia needs to tax inefficient vehicles to speed this transition and then ban fossil-fuelled vehicles after 2035.
Electric aircraft – Support and encourage electric-hybrid aircraft.
Improve fuel security – Boost Australia's reserves, and consider bio-fuel and synthetic fuels.
Improve Vehicle safety and efficiency.
Reduce emissions from shipping and keep our exporting ports in government hands.
Modernise regulatory systems to simplify transport administration for road users:
Usage charges to replace flat licenses and registration
Free Australian licenses!
Free Australian vehicle registration!
Third-party insurance – A simplified national scheme.
---
In a recent assessment of the 25 biggest greenhouse gas emitters in the world ranked Australia third last for transportation efficiency (ACEEE, 2022). Reasons for this include:
No fuel economy standards for passenger, light duty and heavy duty vehicles;
A low penetration of electric vehicles in the passenger car market;
Lack of a national "smart freight" program where freight transport systems are better integrated;
Low investment in rail transport (only $0.28 invested in rail for every $1 invested in road) and
Poor use of public transport with only 12% of kilometres travelled undertaken by rail and bus.
The transport sector is the second-largest source of greenhouse gas emissions in Australia. Australia's current transport system is highly dependent on the continued importation of fossil fuels and imported vehicles. Recently, as a result of the war in Ukraine, Australia has seen fuel price shocks caused by supply disruptions.
Imagine the benefits to the economy if Australia sourced its energy requirements for transport from renewable sources instead of importing its energy!
---
See here for more on our transport plan
Photo: A prime mover retrofitted with electric engine powered by a change and charge battery system (courtesy Janus Electric).
Stephen Jagoe is the Democrats No. 2 Senate Candidate for Victoria. To contact Stephen, email him at [email protected]